13 THINGS EVERYONE FROM POLAND HAS TO EXPLAIN TO FOREIGNERS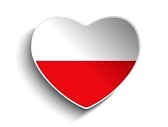 1. Poland is not located in the polar circle.
2. We're not all communists.
3. How we don't get bored of eating potatoes every day.
4. Poland is not a tiny country.
5. Poland is not an impoverished country.
6. We don't all live in Warsaw.
7. But we also don't all live in the countryside.
8. We're not all alcoholics.
9. Yes, Poland has beaches and yes, it has mountains.
10. How is it possible to pronounce "W Szczebrzeszynie chrząszcz brzmi w trzcinie?"
11. Polish cities are not ugly remnants of the communist era.
12. Polish last names.
13. Poland doesn't only produce non-famous people.
ALL:
http://matadornetwork.com/pulse/13-things-everyone-poland-explain-foreigners/